Are you looking for a generous landscape fireplace, without having to sacrifice too much valuable space? Go for the Trimline 73 Front. It's the smallest landscape fireplace Trimline Fires offers and promises to elevate any room. Thanks to its double burner, the flames are both beautifully vibrant and energy-efficient.
The standard burner bed for the Trimline 73 is made of wooden logs, and the standard interior has a slatted design. On top of that, it comes with the Ecomax remote control and you have the options of adding Wi-Fi-control with our Trimline Fires app. Click here to view all of the customisation options.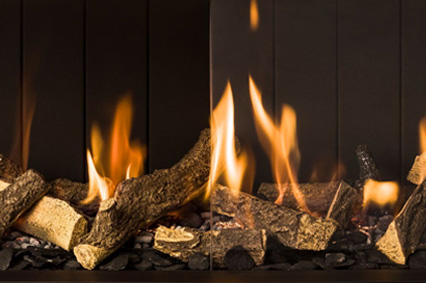 Anti-reflective glass: the ultimate 'fireplace' experience
Create that authentic 'fireplace' feel with the help of our anti-reflective glass. Nothing stands between you and the flames besides a barely visible layer of glass. Get ready for the ultimate hearth experience. With a fire that radiates like never before with glass that no longer acts as a mirror.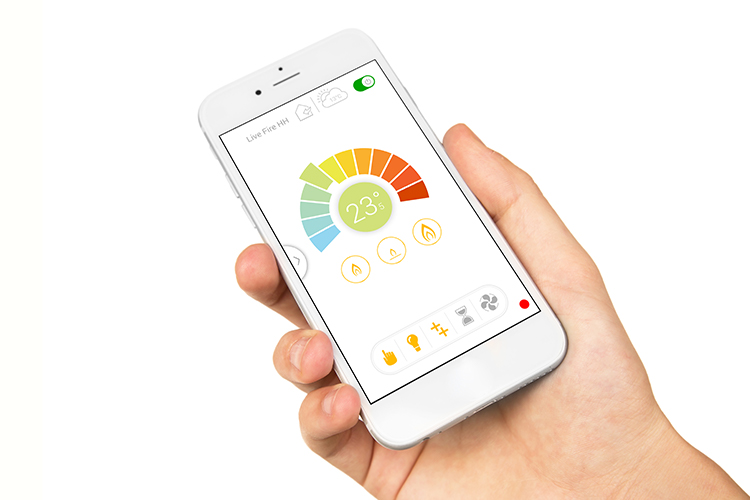 Fire within reach
The advantage a gas fireplace has is that it is easy to use. No hassle using firelighters or wooden logs. Just turn your fireplace on and enjoy. Choose your type of control and relax. Read more about our types of control.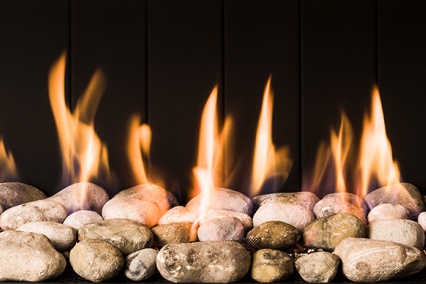 Watch the flames dance in their beautiful burner bed
The way the flames flicker and dance depends greatly on the burner bed you choose. The burner bed is the fire's birthplace. Not just technically, but also visually. Read all about our burner beds.
Features
Trimline built-in gas fires contain the following features.













Technical specifications
| | | |
| --- | --- | --- |
| | Natural gas | LPG |
| Heat input (kW) | 11,4 | 8,8 |
| Heat ouput max (kW) | 10,1 | 7,6 |
| Heat output min (kW) | 3,1 | 2,6 |
| Gas usage (m³/h)/(kg/h LPG) | 1,2 | 0,5 |
| Efficiency* % | 89 | 86 |
| Energy label* | A | B |
| Flue size (mm) | 130/200 | 130/200 |
| Weight (kg) | 120 | 120 |

*best efficiency
Frequently Asked Questions