"An ambience surrounded by luxury and warmth"
The essence of passion
The passionate interplay of the flames, visible from all corners of the room, moving and warming you. Feel the warmth of knowing that you're home. That you're loved. A sight to behold.
Braving the flames
It moves you, drawing you in… But not literally, of course! Our logs create a unique, mesmerising experience. Turn on your fireplace, sit back and enjoy. Easy does it.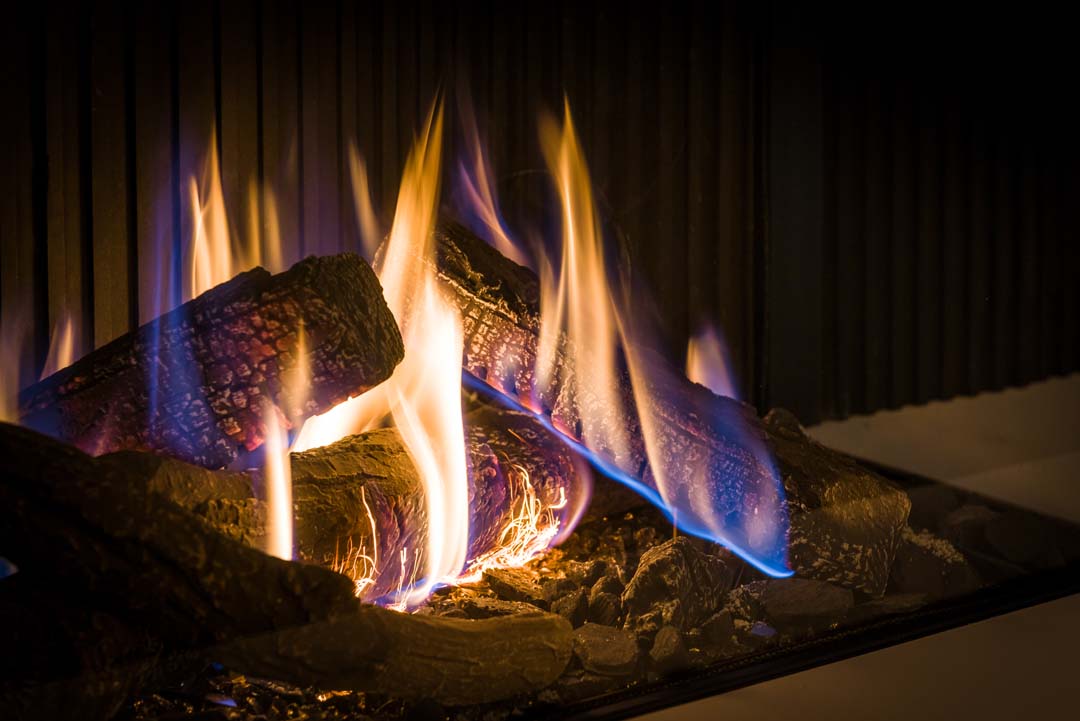 Your fireplace, your personality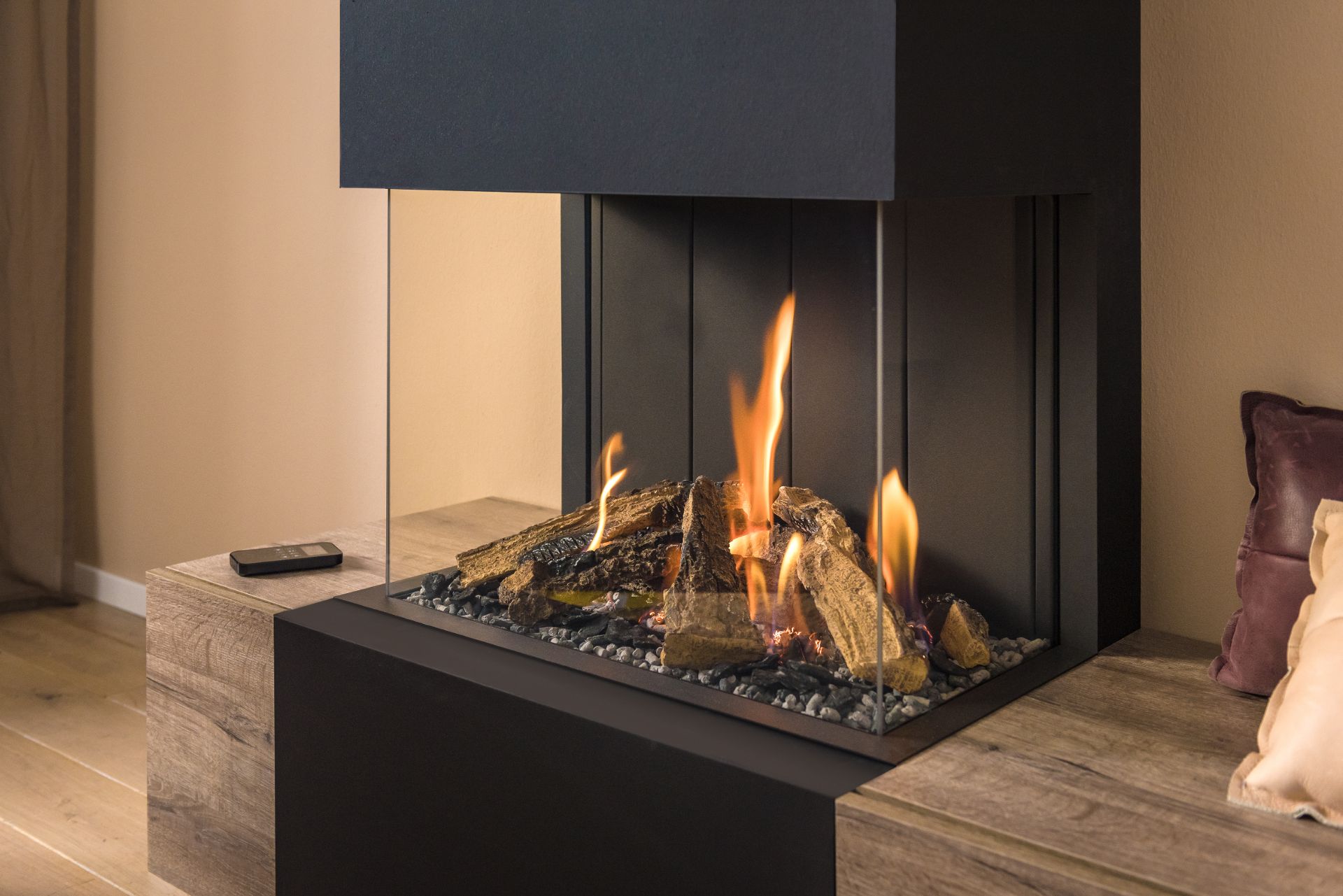 Choose your own type of glass
Get the looks of an open-faced fireplace with our anti-reflective glass, without the hazard of embers ending up on your floor, or pick our standard glass to generate additional depth.
Choose your own interior
A suitable solution for every decor and every style – brick, grooved, steel, or a glass with a glossy finish
Choose your own burner bed
Which material would you like your fire to spring from? Carrara marble or pebbles? Basalt, or traditional, beautiful wood?
Glowing wool for smouldering effect
The ultimate gadget to ensure a realistic, amiable fire, even on the very lowest setting.
Four types of burner beds. Which one lights the fires of your heart?
Burner beds really set the tone, especially for the visual spectacle that is a panoramic fireplace. Choose a burner bed that matches your personal style, and echoes your personal feelings.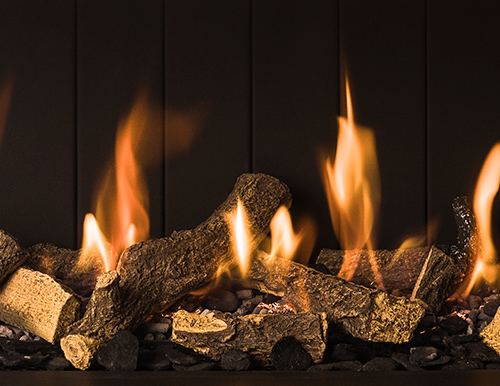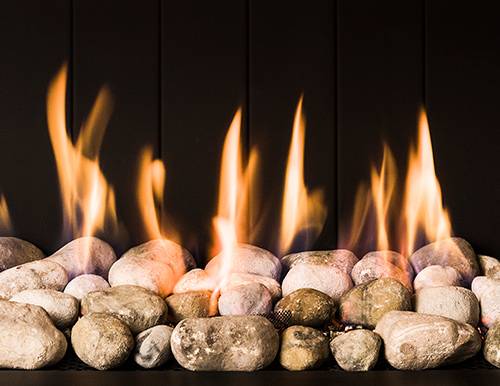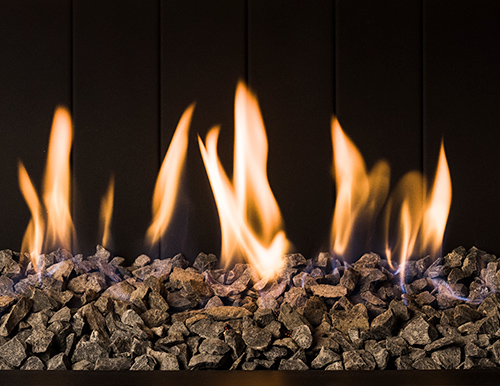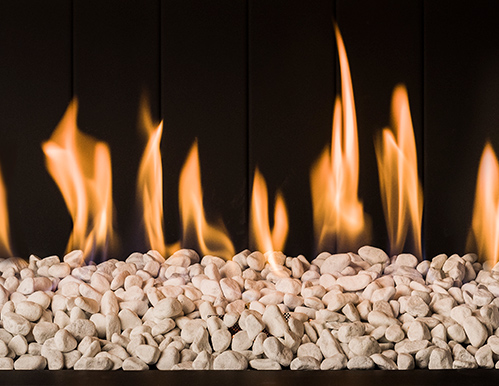 Your choice. Pick your favourite interior.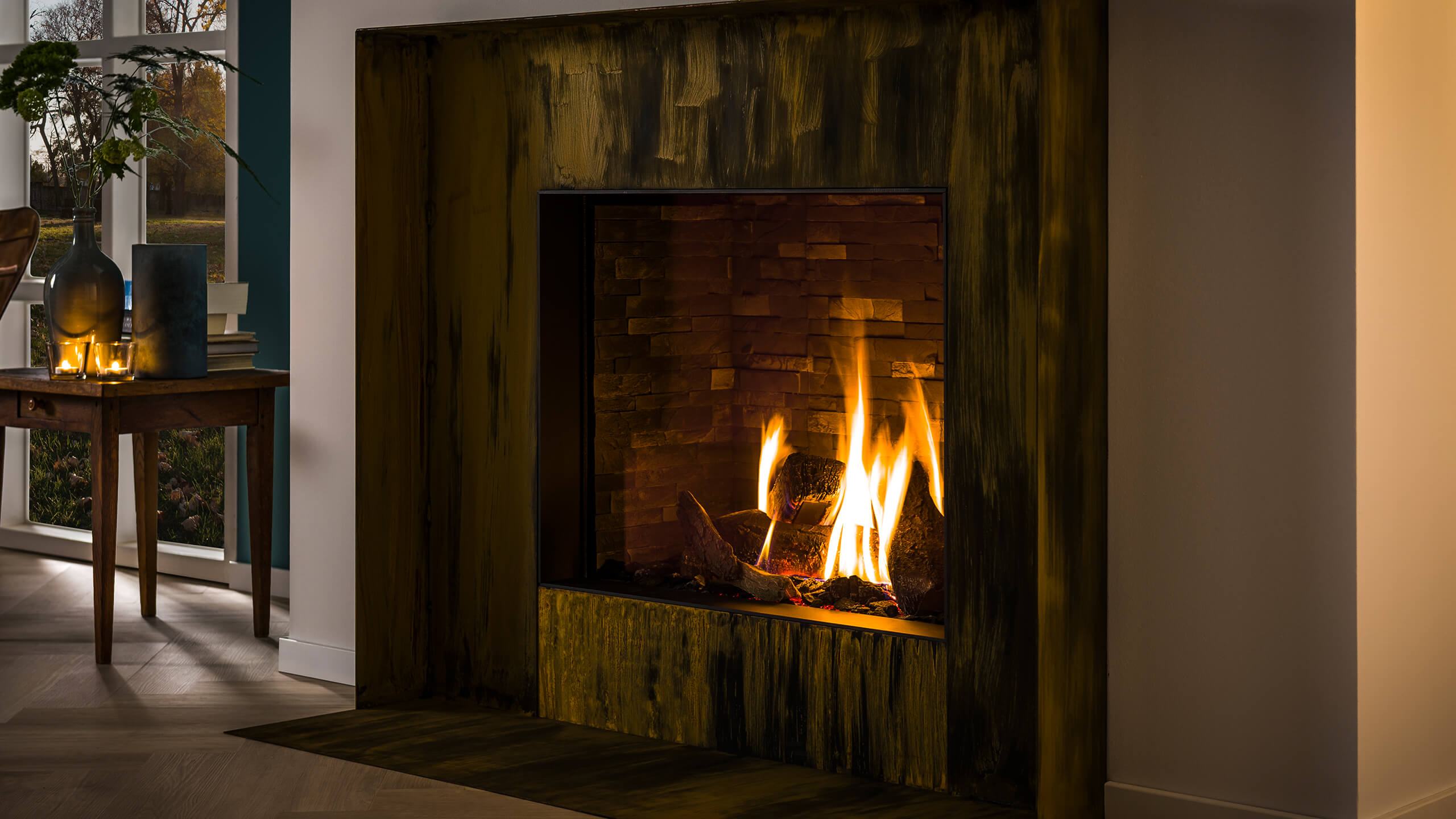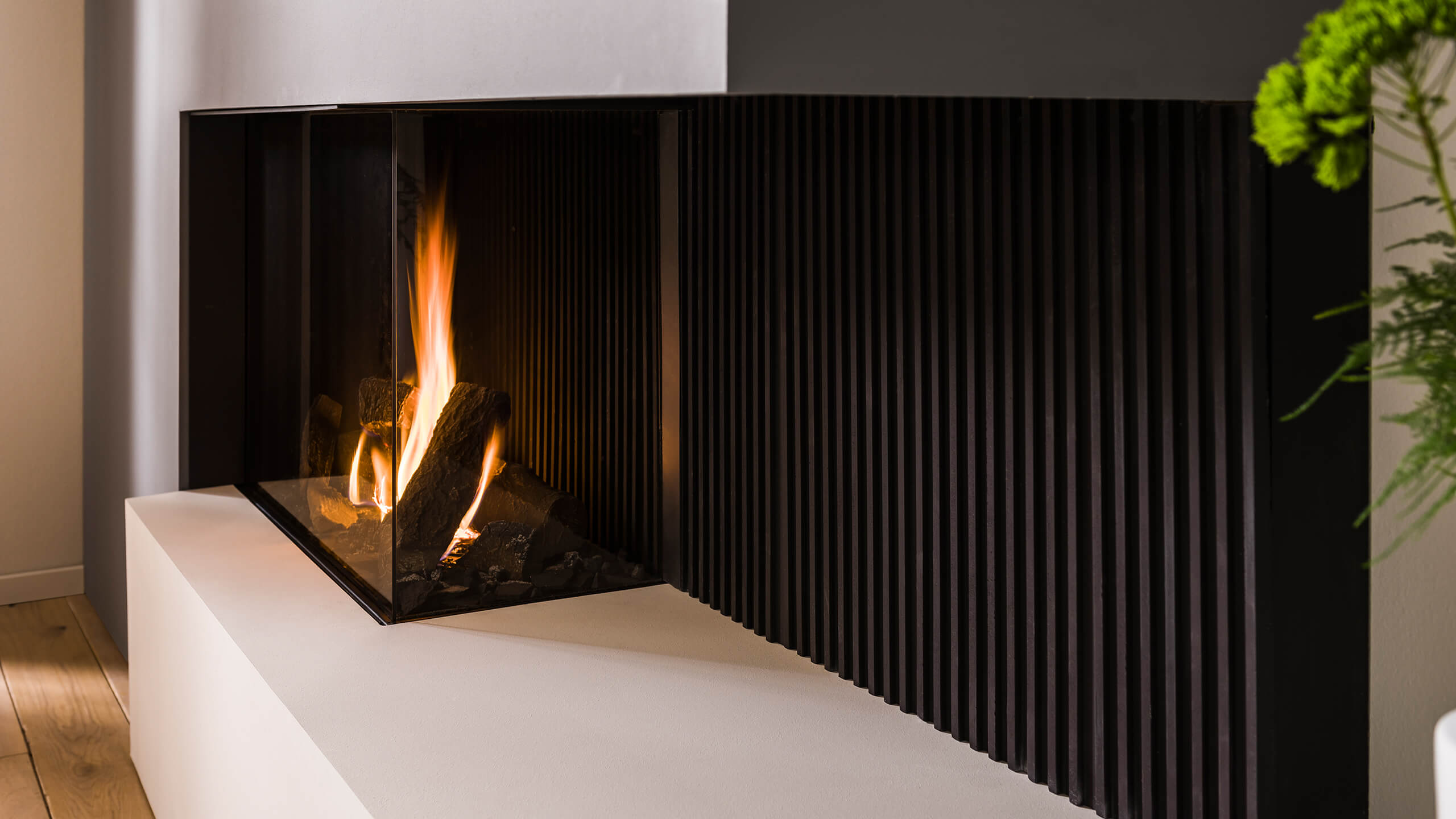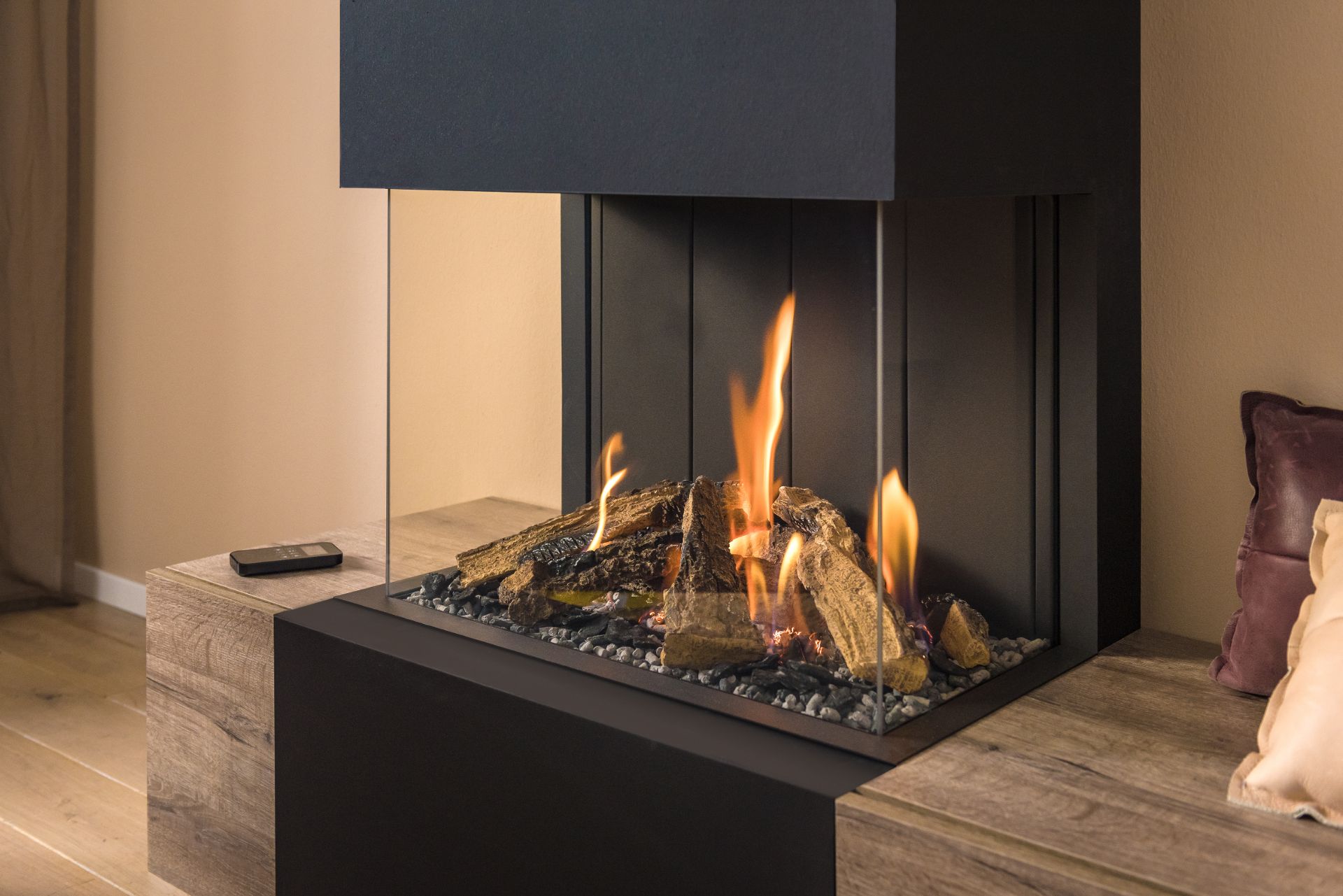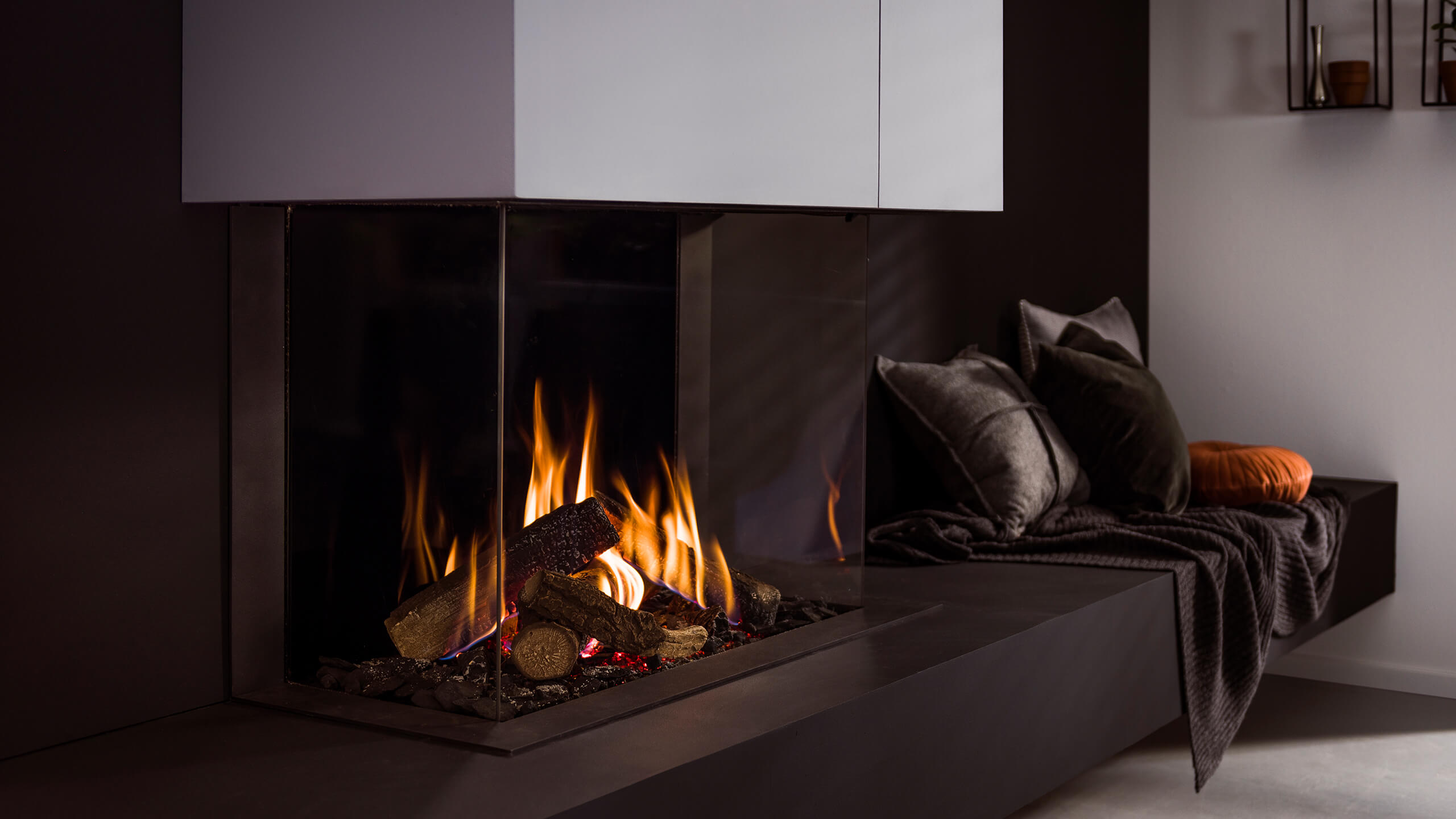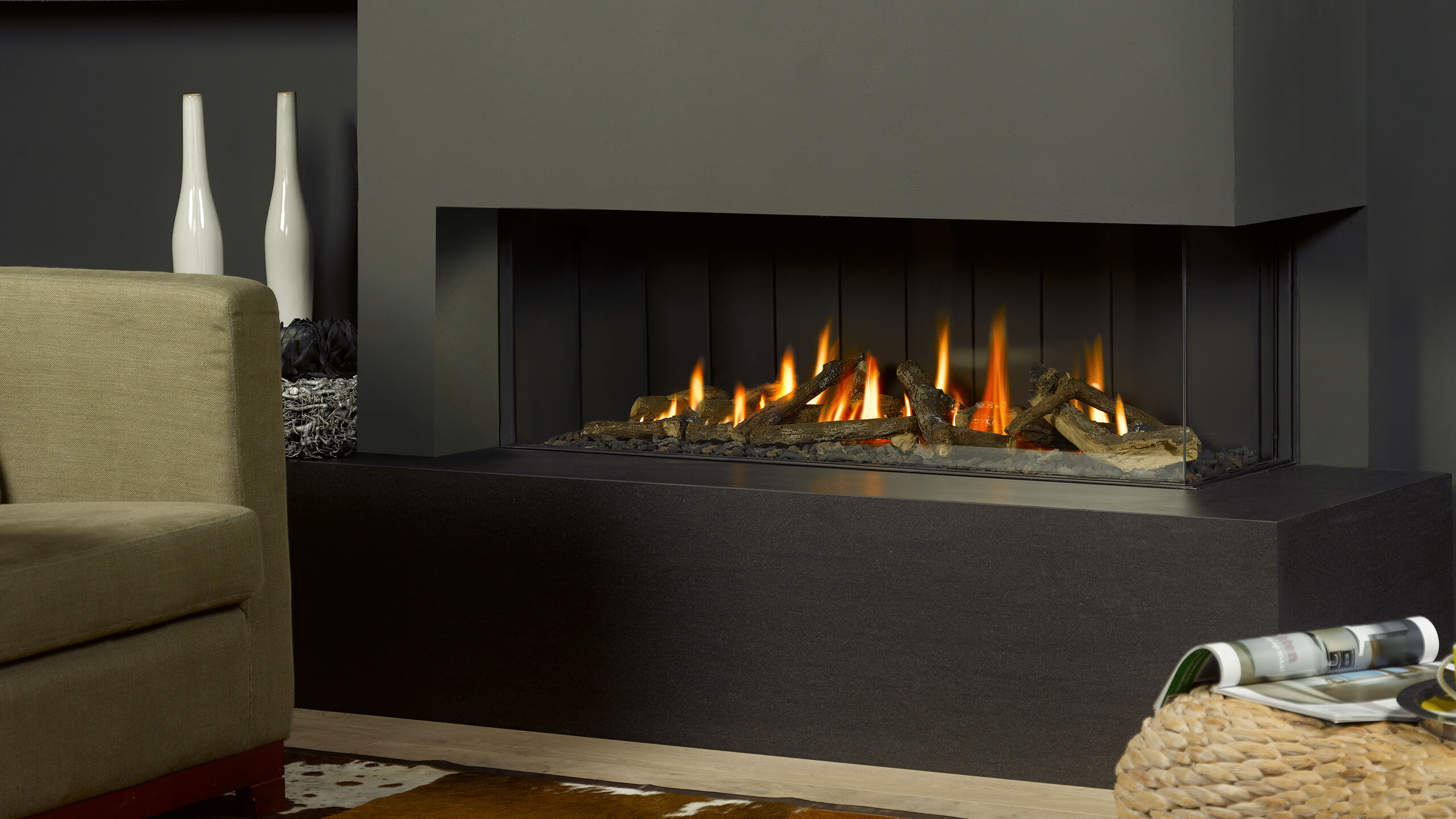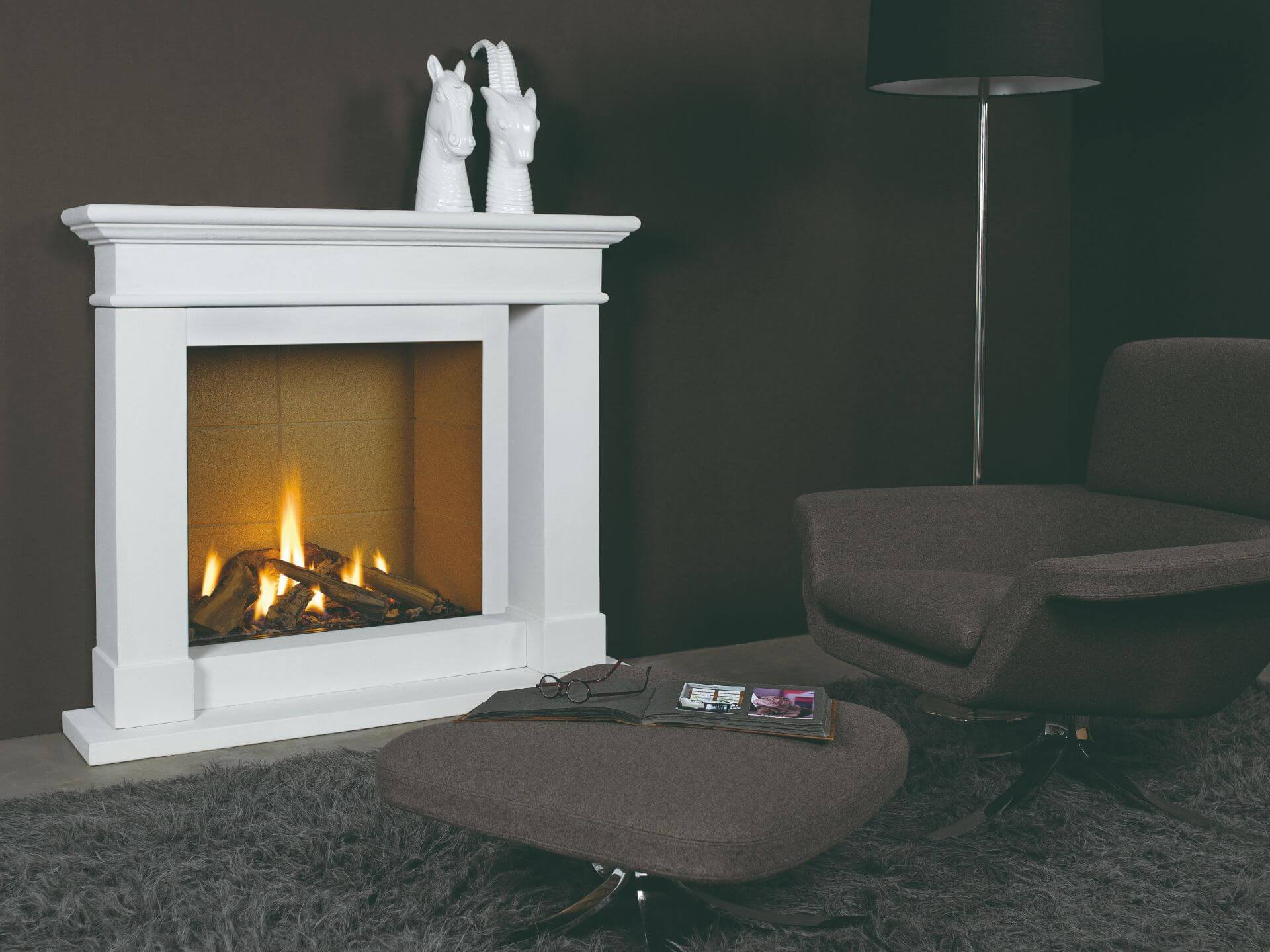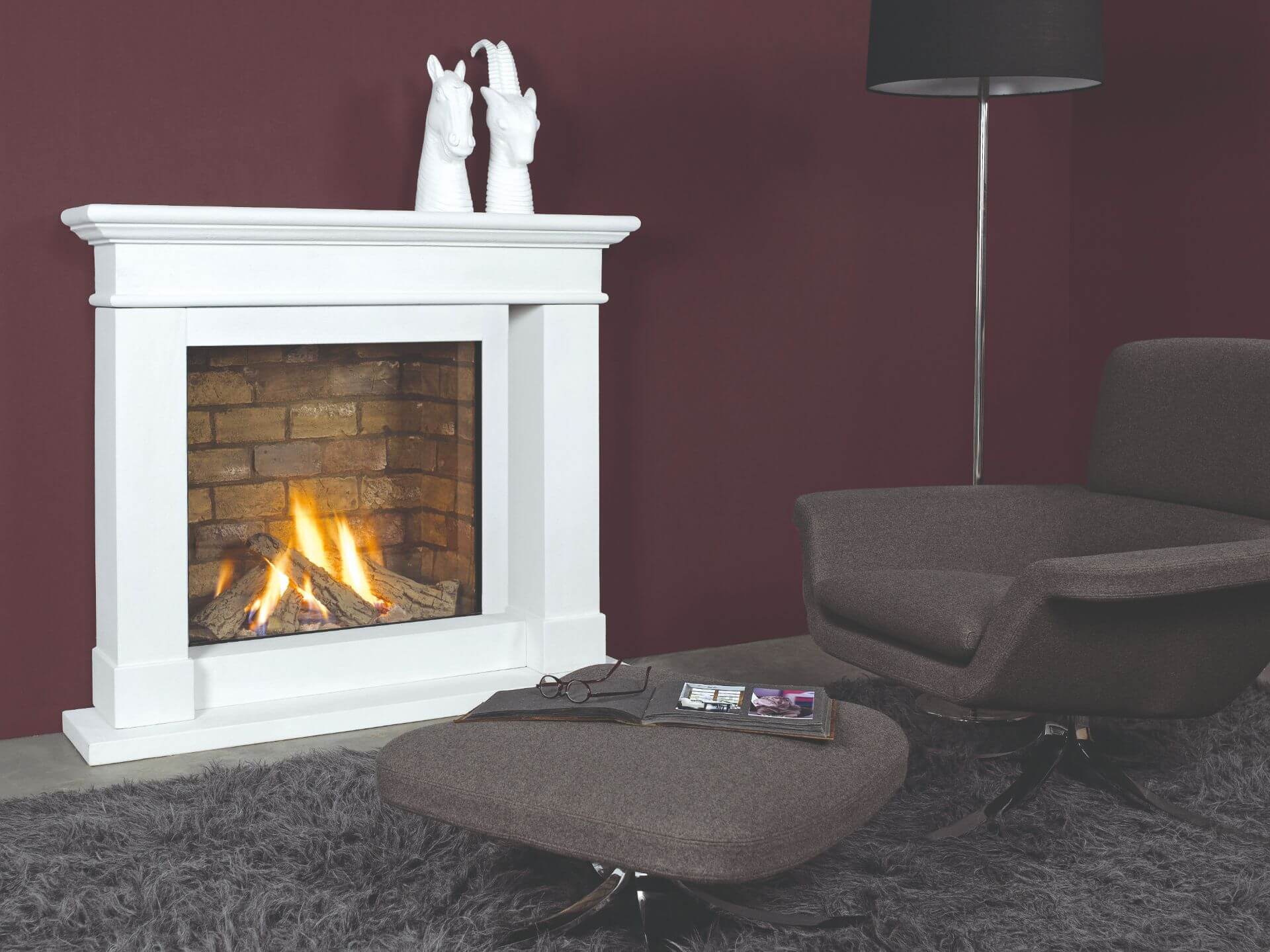 Rock-textured
Classically stylish with playful details.
Grooved
Design extraordinaire. It moves you.
Lamelas
Like the fire it holds, reed bends and breathes, moving in tune.
Glossy black glass
Deep aesthetic pleasure. Reflects flames, doubling their movement.
Glossy black glass
interior
Anthracite steel
The standard option, but no less sensational for it. Creates extra depth.
Anthracite steel interior
Vermiculite
Embrace the beauty of mother nature.
Brick
Old-world sentiment, charming and cosy.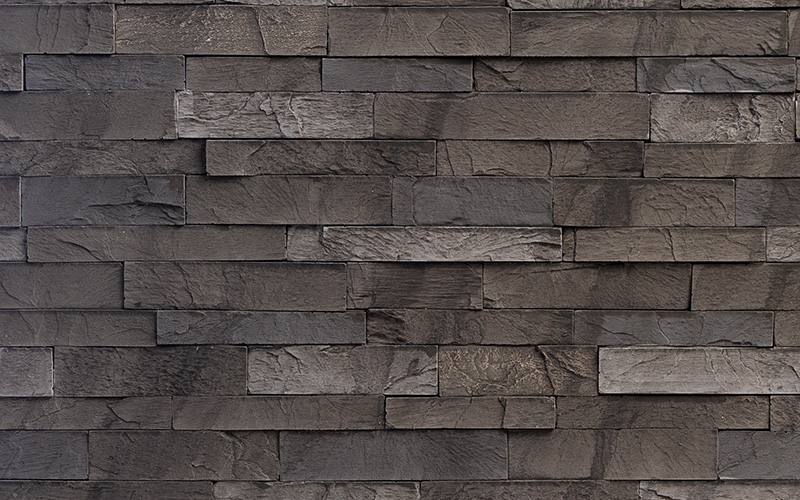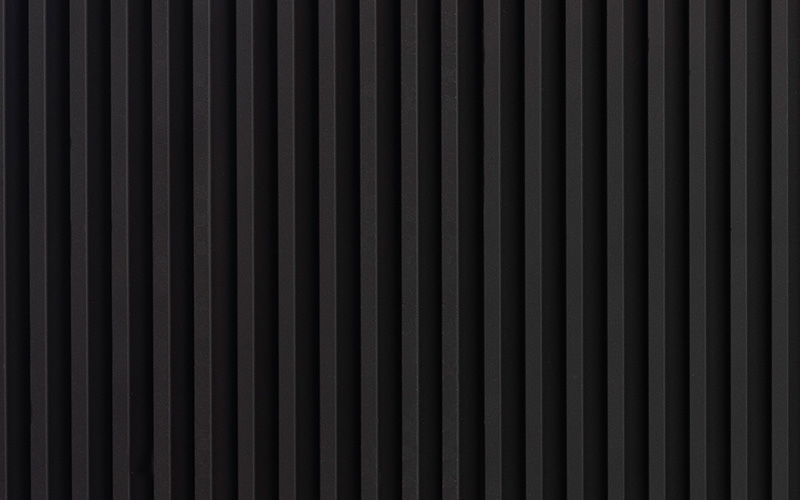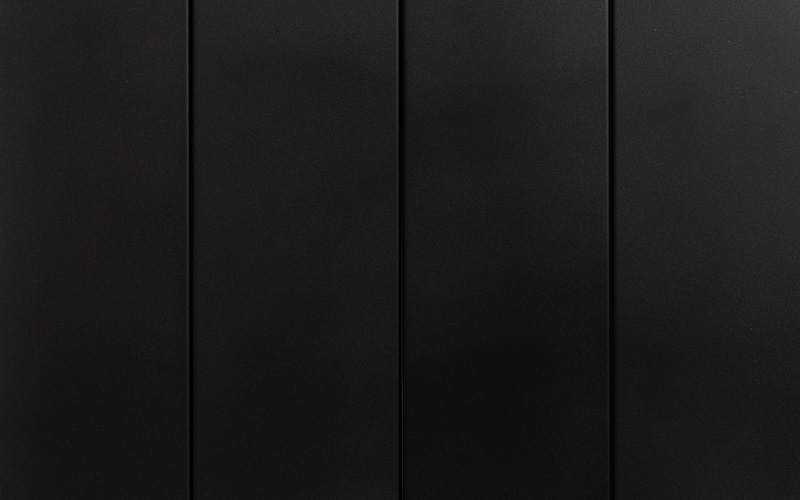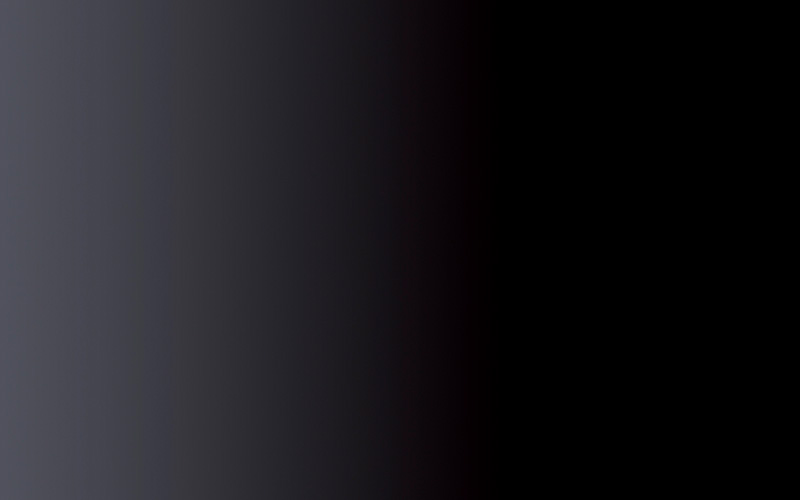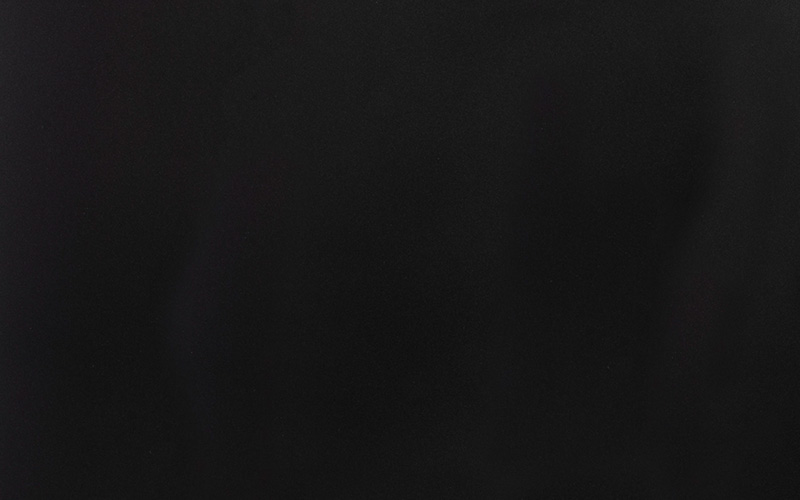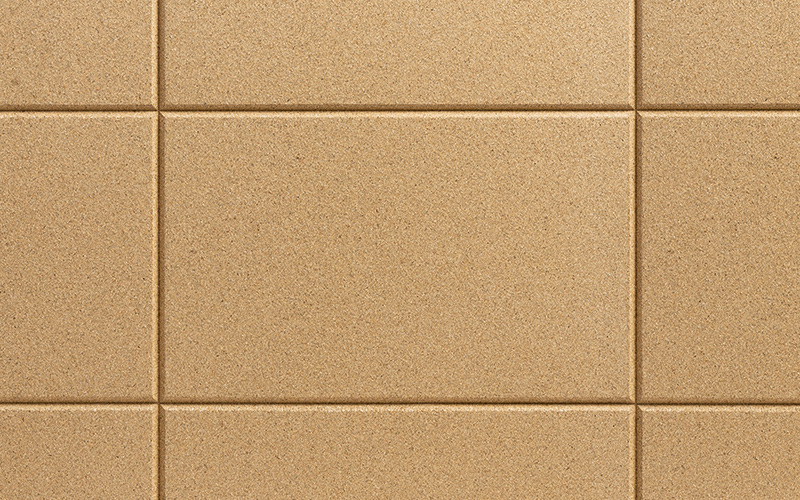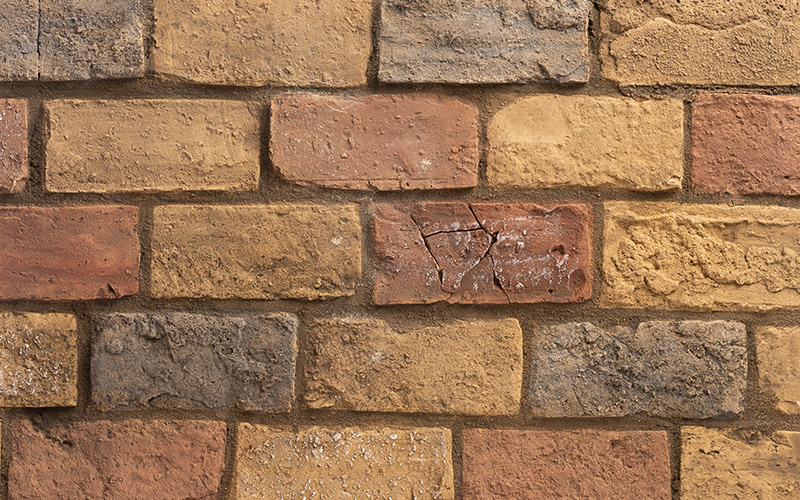 Let your imagination loose and be amazed
Putting out a gas fire is as easy as can be, without losing the liveliness of a real fire. The effect of smouldering embers is still yours to enjoy! Close your eyes… with a bit of imagination, you might even smell charred wood and feel the smoke tickle your nostrils… Trimline Fires appeals to your imagination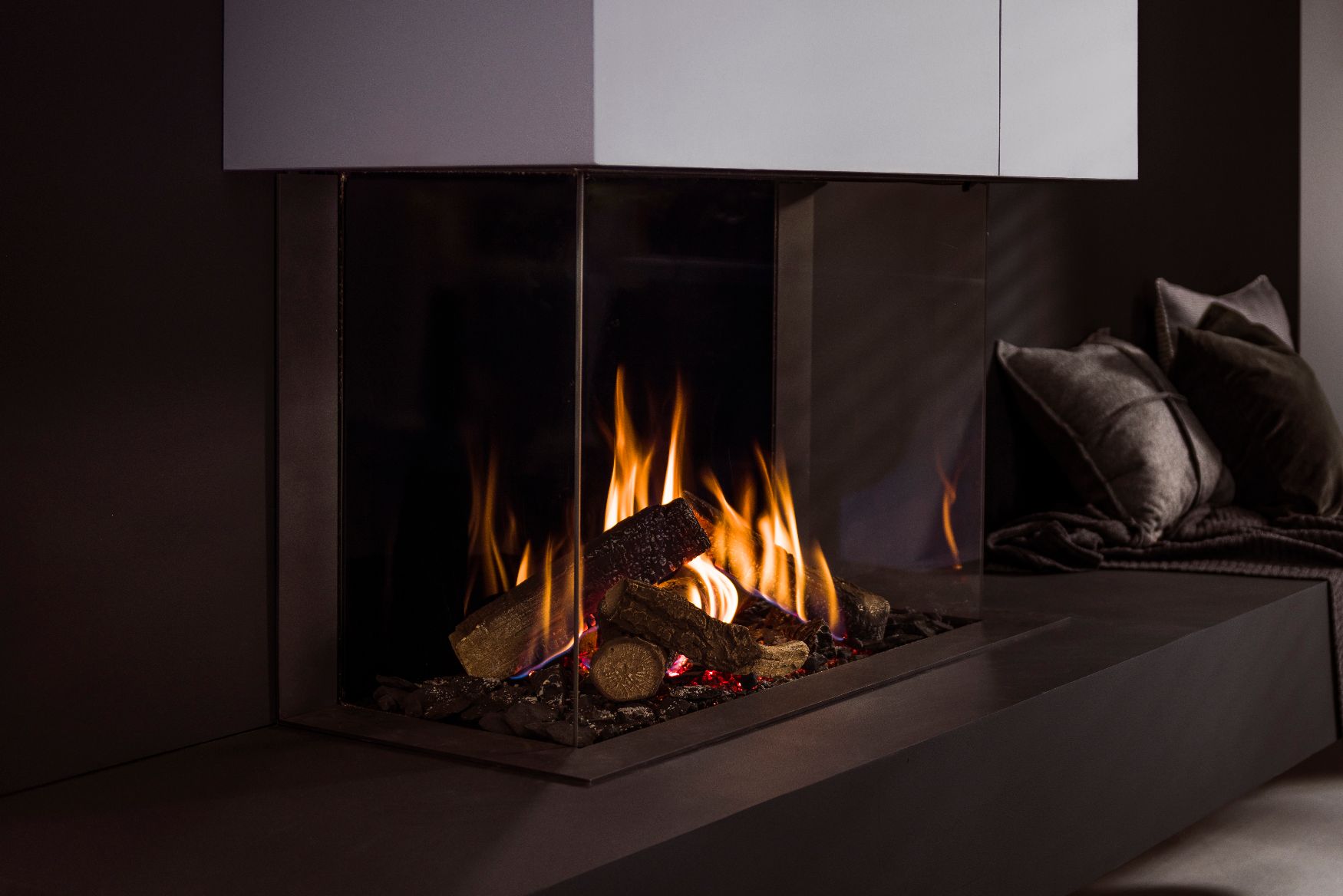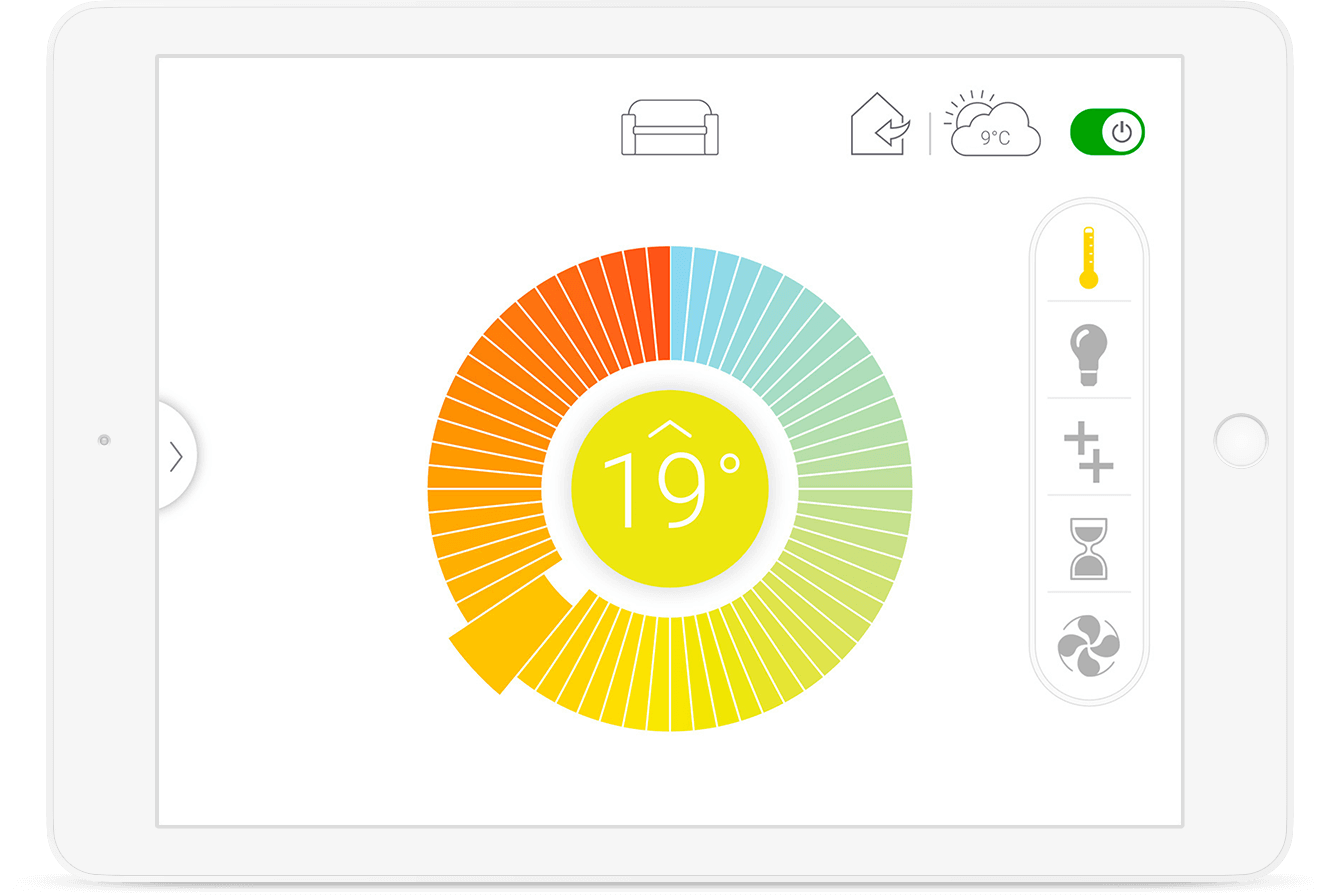 Instant fire
Every Trimline Fires fireplace comes with a remote control making it easy to turn your fire on and off. Do you want to use your smartphone or tablet? We've got you covered.
Thermostat mode
The room temperature gets measured and compared to the temperature you set
Manual mode
You control how intense the fire burns
Countdown timer
Prevent waste and automatically shut down your fireplace at the desired time
Everything about our controls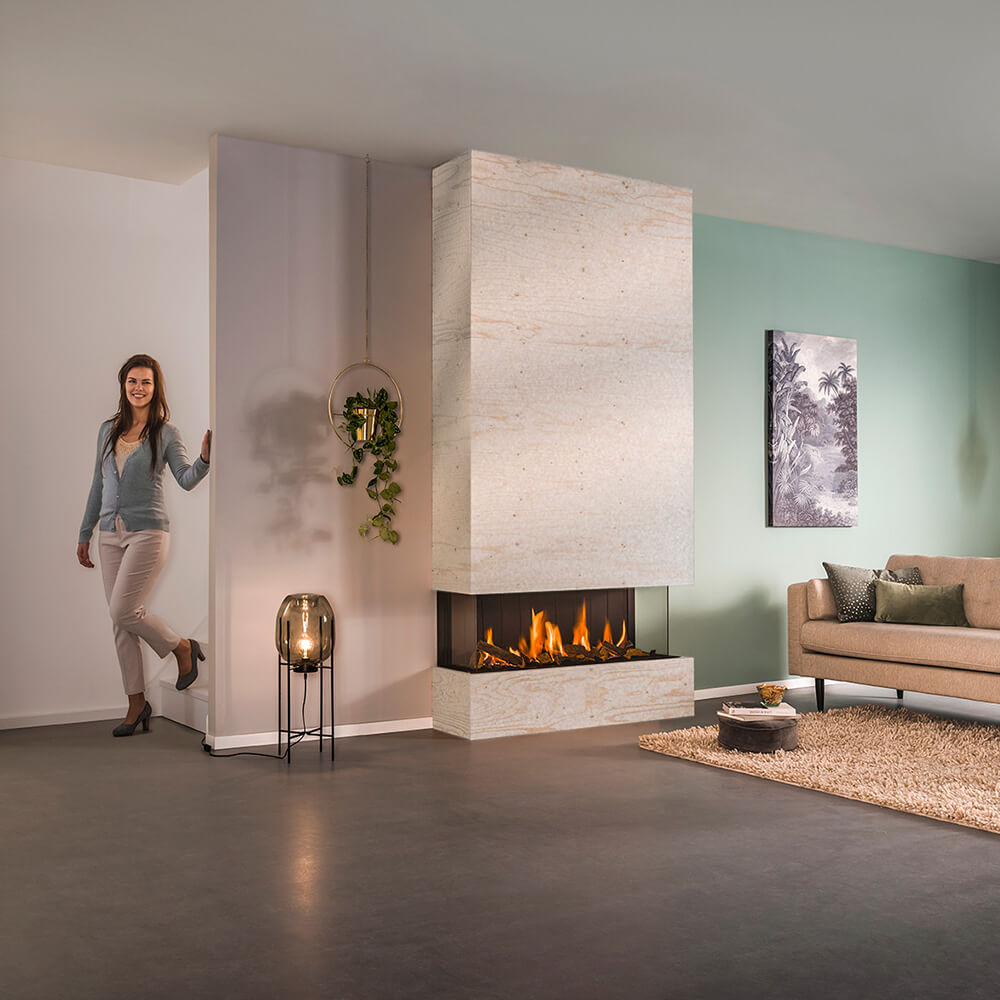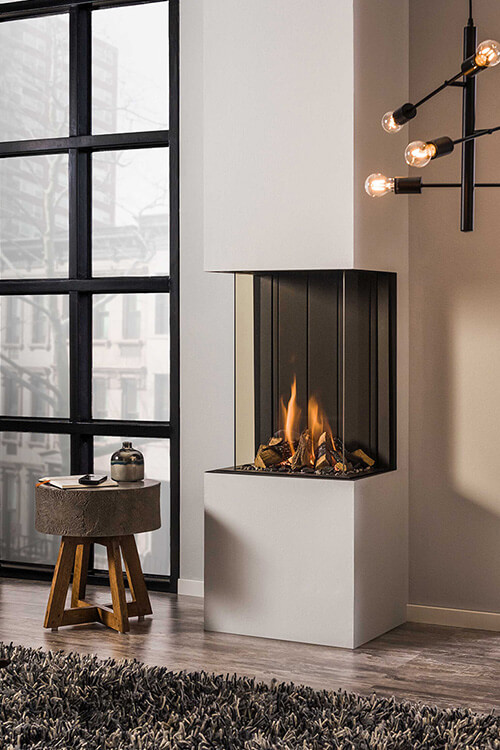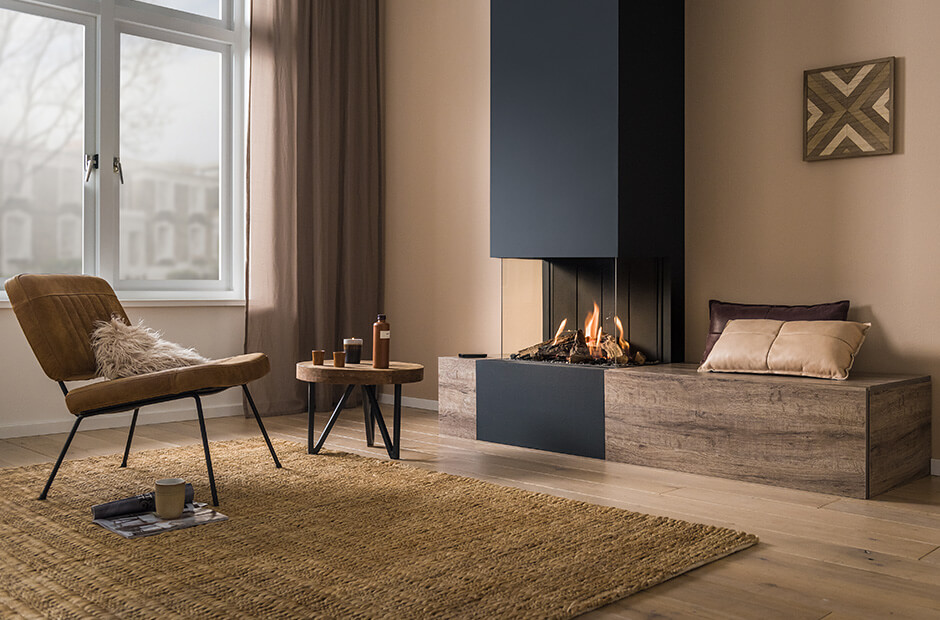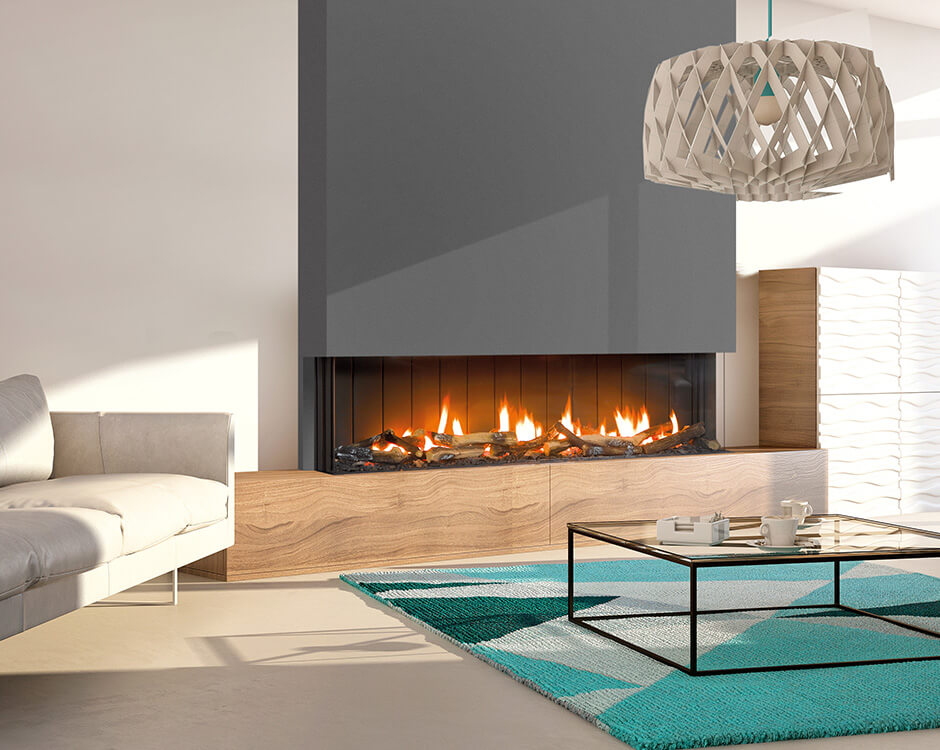 Inspiration enables creation. Discover for yourself
Discover our panoramic fireplaces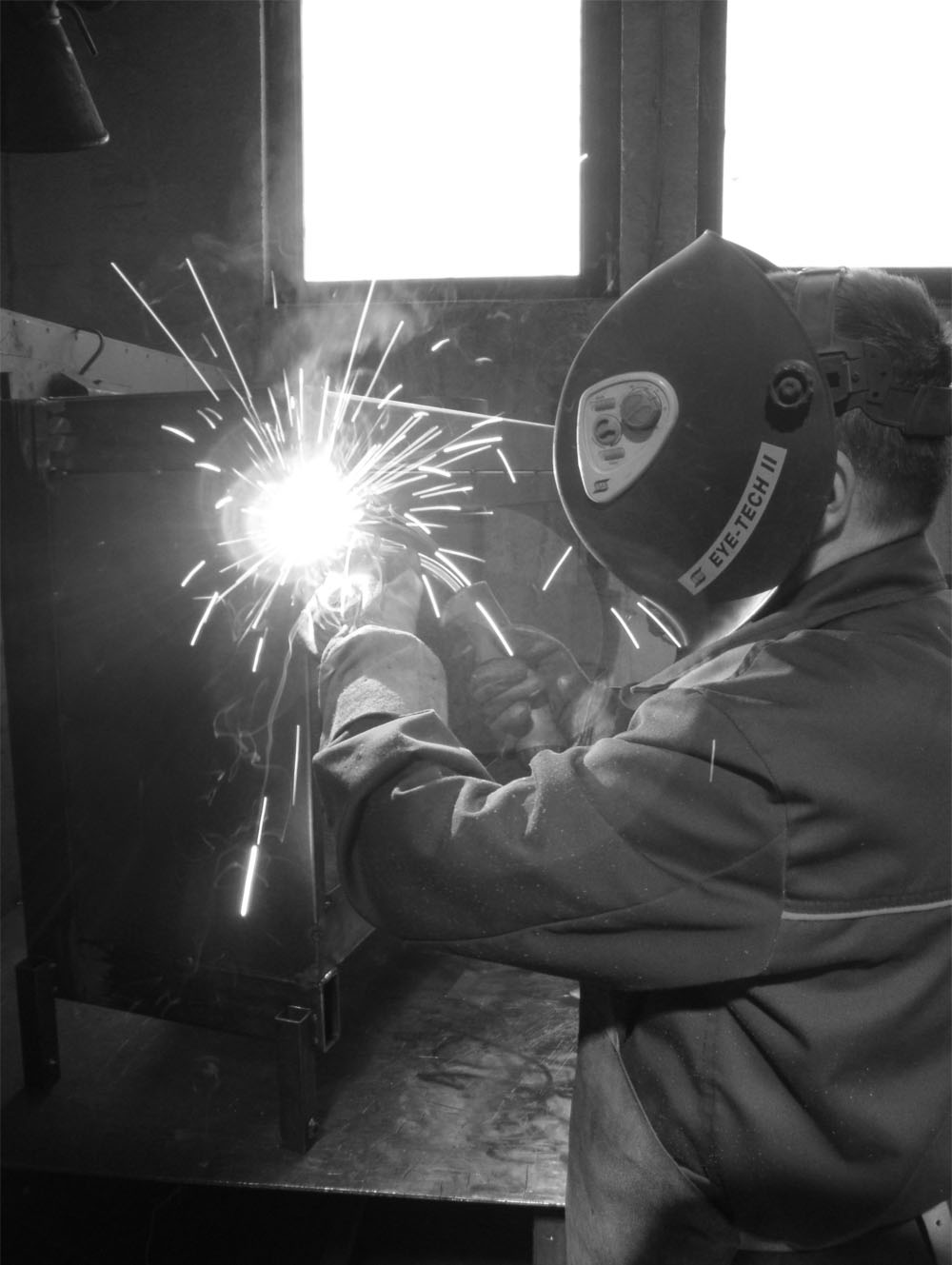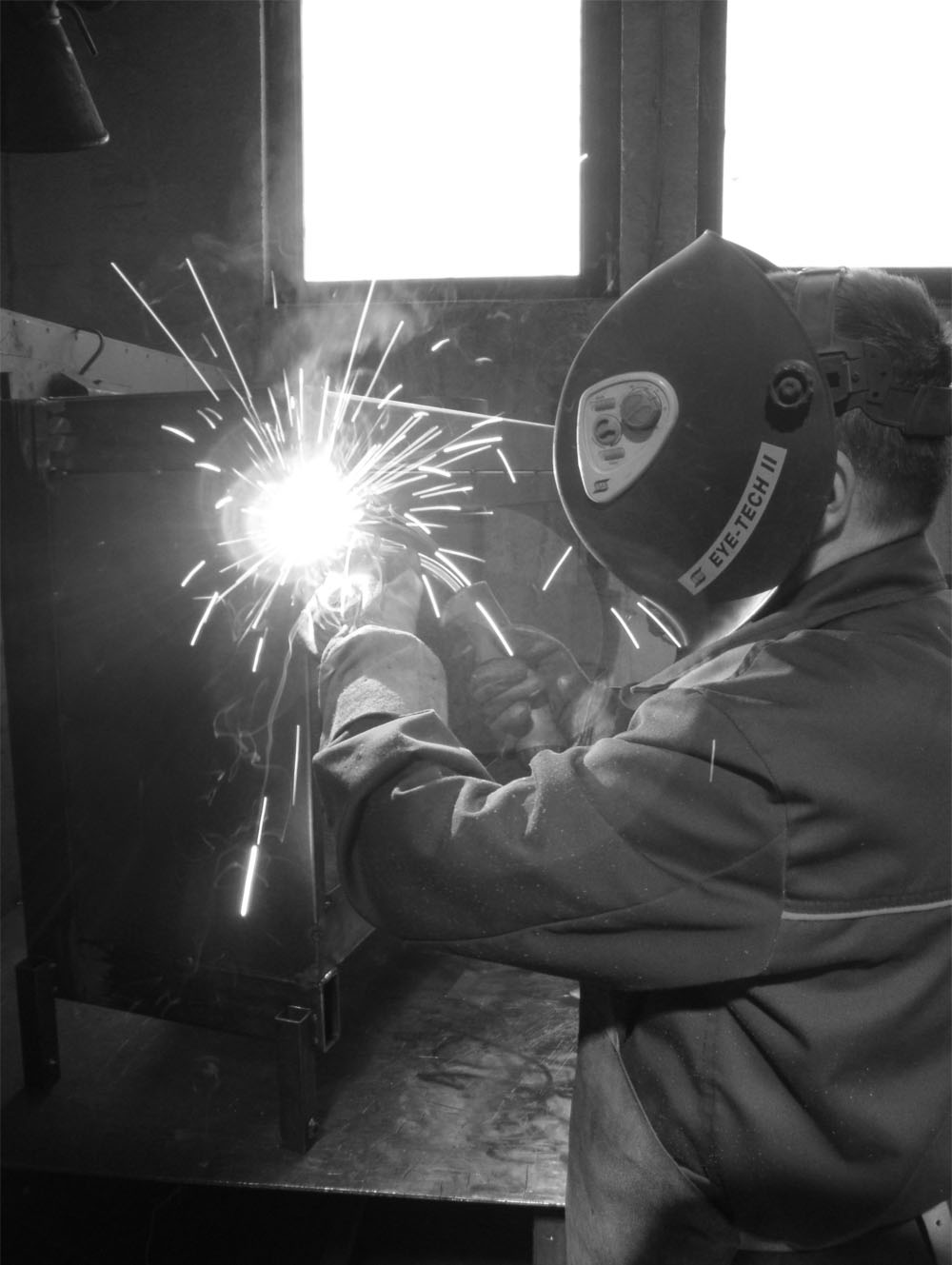 Perfect creations thanks to our long history
Trimline Fires fireplaces are the beating heart of many a home – something we are very proud of. We've travelled a long road to get to this point, putting out fires along the way… If you want to find out more about our past, travel back with us to the year of 1974.
Our entire history

State-of-the-art technical ingenuity creates the ultimate cosy fire for you

Custom built & plenty of choice
Your fireplace, your style. Combine all your favourite optional add-ins to create the ultimate feeling of home.

Ultimate comfort. You decide what your fire will look like.

We do everything in-house, from R&D to manufacturing, creating fireplaces that last a lifetime.