Just imagine it, a corner fireplace in your home… Think of all of the wonderful, cosy moments you'll have there! The Trimline 120 Corner makes these dreams possible. Prepare for ultimate relaxation by creating your own comfy, cosy corner.
The version shown here has been installed at a slightly higher level to align with the dining area. It has a black glass interior. The standard version of the Trimline 120 Corner has a burner bed made of wooden logs and a lamelas interior, and also comes in a panoramic version. On top of that, it comes with the Ecomax remote control and you have the options of adding Wi-Fi-control with our Trimline Fires app. Click here to view all of the customisation options.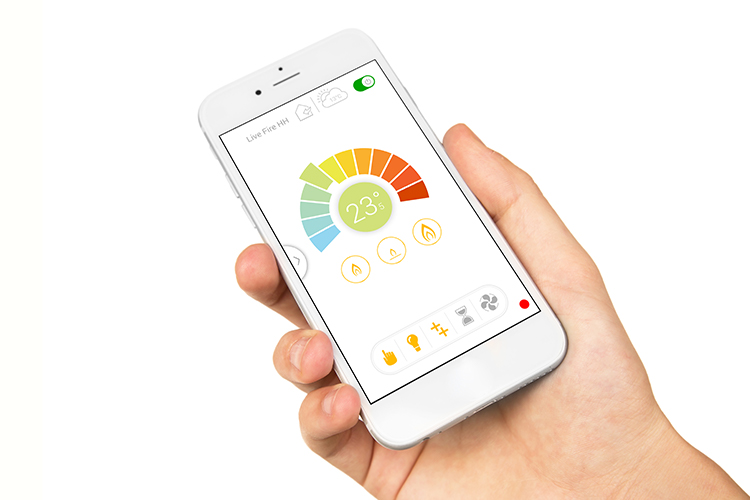 Fire within reach
The advantage a gas fireplace has is that it is easy to use. No hassle using firelighters or wooden logs. Just turn your fireplace on and enjoy. Choose your type of control and relax. Read more about our types of control.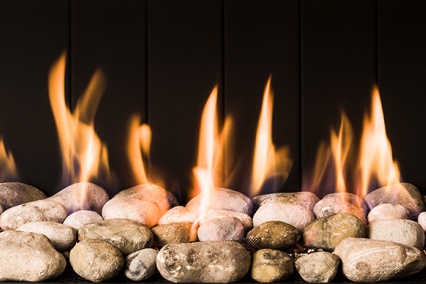 Watch the flames dance in their beautiful burner bed
The way the flames flicker and dance depends greatly on the burner bed you choose. The burner bed is the fire's birthplace. Not just technically, but also visually. Read all about our burner beds.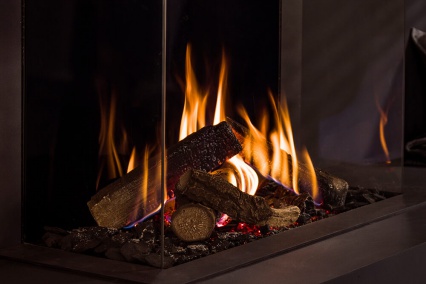 Glossy black glass: class and elegance
Glass is always special. Especially when combined with a fireplace. Add shades of black and heat and the glass gets an incredibly warm look. Perfect for an interior, doubling the flames.
Features
Trimline built-in gas fires contain the following features.


Corner fireplace left side open

Corner fireplace right side open














Technical specifications
| | | |
| --- | --- | --- |
| | Natural gas | LPG |
| Heat input (kW) | 11,3 | 11,3 |
| Heat output max (kW) | 9,5 | 9,5 |
| Heat output min (kW) | 2,5 | 2,0 |
| Gas usage (m³/h)/(kg/h LPG) | 1,1 | 0,6 |
| Efficiency* % | 84 | 82 |
| Energy label* | B | B |
| Flue size (mm) | 130/200 | 130/200 |
| Weight (kg) | 140 | 140 |

*best efficiency
Frequently Asked Questions
Staat uw vraag er niet tussen?
Ga naar het kenniscentrum of neem contact met ons op.
We helpen u graag verder.