With an innovative, versatile design the compact Trimline 70 Slim Line is easy to install and simple to service. The Trimline 70 SL can be wall mounted and installed directly to any internal outside facing wall. One of the biggest advantages is that there is minimal building work required and with an output of 3.8kW and an impressive efficiency rating of B, the Trimline 70 SL will fit perfectly with virtually all interiors with sleek lines for a contemporary living statement. The Trimline 70 SL utilises the same features as the other appliances within the range and is remotely operated and supplied with a battery box as powersupply.
The standard burner bed for the Trimline 70 SL is made of wooden logs, and the standard interior has a slatted design. On top of that, it comes with the Ecomax remote control and you have the options of adding Wi-Fi-control with our Trimline Fires app. Click here to view all of the customisation options.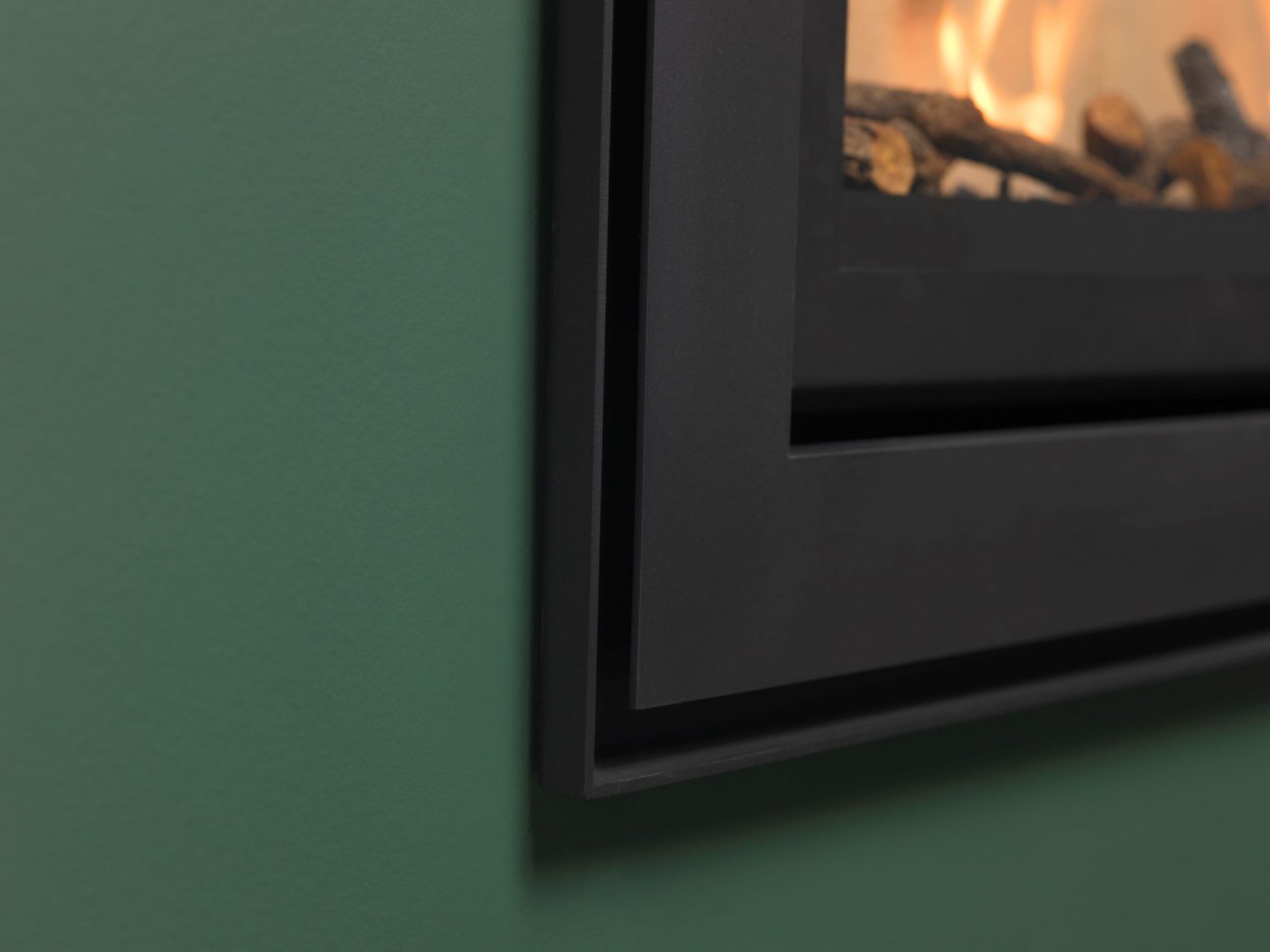 Versatility with the Integrated Heat Box
When the Trimline 70 SL is installed with the Integrated Heat Box (IHB) it allows you to construct the installation from combustible materials making the fire a versatile choice in most modern building applications. The use of the integrated heat box allows the appliance to be installed in situations where combustible surfaces or materials would or may hinder the installation given the risk of heat and allows quicker access for service and maintenance.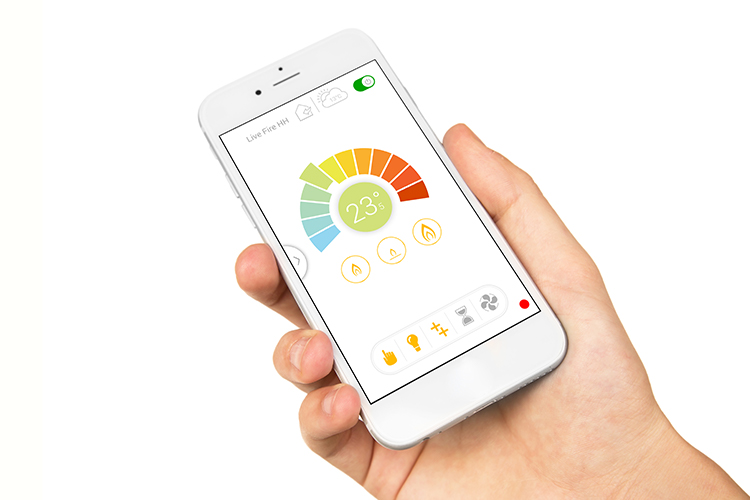 Fire within reach
The advantage a gas fireplace has is that it is easy to use. No hassle using firelighters or wooden logs. Just turn your fireplace on and enjoy. Choose your type of control and relax. Read more about our types of control.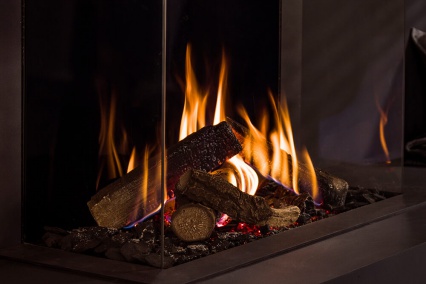 Glossy black glass: class and elegance
Glass is always special. Especially when combined with a fireplace. Add shades of black and heat and the glass gets an incredibly warm look. Perfect for an interior, doubling the flames.
Features
Trimline built-in gas fires contain the following features.












Technical specifications
| | | |
| --- | --- | --- |
| | Natural gas | LPG |
| Heat input (kW) | 4.5 | 4 |
| Heat ouput max (kW) | 3.8 | 3.3 |
| Heat output min (kW) | 2.8 | 2 |
| Gas usage (m³/h)/(kg/h LPG) | 0.48 | 0,23 |
| Efficiency* % | 84 | 83 |
| Energy label* | B | B |
| Flue size (mm) | 100/150 | 100/150 |
| Weight (kg) | 52 | 52 |

*best efficiency
Frequently Asked Questions